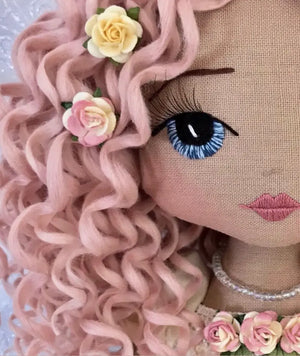 Handmade Dolls that tell your story
Transforming your cherished memories into timelessly beautiful keepsakes
Uniquely Beautiful & Personalised Handmade Dolls
Welcome to Upper Dhali®, where a symphony of love, nostalgia, and exceptional craftsmanship intertwines.
Our handcrafted dolls, as unique as your own story, await to weave their magic into the tapestry of your heart.
Personalised & Bespoke Services
Portrait dolls
Lead time 6 weeks
Imagine a keepsake doll that reflects someone special. One that brings you a warm sentimental feeling, & a lovely sense of nostalgia. Exclusively designed and handcrafted to look just like you and is Uniquely Yours.
Shop Portrait Dolls
Little Dhaling™ Dolls
Lead time 2 weeks
Inspired by the innocence of childhood, this is a beautifully curated collection of set designs, available to personalise to look just like you. Choose your favorite design, & select your preferred skin tone, hair colour & eye colour.
Shop Now
Multicultural Heritage dolls
Launching October 2023
Thoroughly researched to ensure authenticity, these multicultural designs are the quintessential family heirloom for generations to come. An ultimate celebration, the perfect keepsake to tell your story.
Join Waitlist
Why Choose Us?
Celebrate diversity & inclusivity
10+ years expertise
5-year product warranty
Eco-conscious brand
Ethically & individually handcrafted
Safety Standard compliance
Contributing to charities
Heartfelt & personalised 1:1 service
Heirloom quality craftsmanship
Intricately embroidered by hand
Internationally acclaimed
Certified Australian Made
Multi-Award winning original design
Commitment to continuous improvement.
Explore the difference
Beautiful Dolls without the wait ♥
View all
Internationally Revered Handmade Doll Maker
It's no secret that I'm obsessed with making keepsake dolls. Giving life to memories and celebrating special moments - it's personal. It's intimate. And it's an honour and privilege to be chosen to create your beautiful keepsake.
Kick off your shoes (we don't wear those around here!), and let me invite you into my space where the magic happens ♥
I'll tell you a story about how a simple nursery rhyme, childhood innocence, and a moment of personal grieving began the NEW GENERATION of handmade dolls that is Upper Dhali®.
Read our story
The New Generation of Handmade keepsake Dolls
Personalised Service Starts Here
Complimentary Consultation
I know what a sentimental keepsake will mean to you and those you love. Starting as a celebration of a moment, they become beautiful story tellers through the generations.

Our keepsake dolls are like sisters; the same, but different. Our service is a little different too. Personal connection is key - you aren't just a number here. When you choose Upper Dhali®, you join our Sisterhood - for life.

So let's book a date in the diary, and commence designing your perfect keepsake ♥
Book Consultation
Let's Celebrate
Award Winning Dolls
Industry experts, including The Iconic, Shopify & ARE Media, recognised and celebrated our beautiful handmade dolls at the 2022 She-Com awards by proudly awarding us the following major awards categories:
Silver - Handmade Product of the Year
Finalist - Australian Made Product of the Year